News of Rivergate
 ENJOY YOUR SUMMER 2018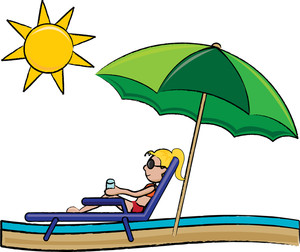 ---
♦ ♦ ♦
* * *

---
    2018 BOARD OF DIRECTOR MEETINGS

Wed   Nov 28   6:00 pm
  Budget Meeting
---
WASTE PRO NOTICE

How many hazardous waste items do you have for pick-up and how much of each do you have? Waste Pro has set guidelines for the City of Palm Coast's new Doorstep Hazardous Waste collection. As you gather your items, please note the following accepted quantities:
Fluorescent light bulbs: Minimum 1, Maximum 8
Used motor oils or antifreeze: Minimum 1 gallon, Maximum 2 gallons
Paints and supplies; Pool & Household Chemicals: Minimum 1 gallons, Maximum 4 gallons
Household Cleaners; Pesticides & Fertilizers: Minimum 1 items, Maximum 8 items
Household Batteries: Minimum 1; Maximum 20
Household Grease: (Please call)
When you call Waste Pro to schedule a pick-up, please indicate the exact quantities of your items. Waste Pro limits these quantities because Federal law regulates the amount of chemicals that a truck can transport.
Items that are not acceptable for collection are gasoline, ammunition, acids, diesels, kerosene, mercury (or items containing mercury) and radioactive materials.
If you have household waste items for pick-up, call Waste Pro at (386) 586-0800 to schedule a Saturday date. Items must be placed at your front door or garage door and NOT at the curb. For more information, please contact Customer Service at (386) 986-2360.  Waste Pro for Palm Coast


---

Rivergate Golf Tournament
The Rivergate Memorial Golf Tournament Winners

Larry Vincent and Jack Dalphonse  Absent from the picture are  Bill Baker & Rod  Fleming
---
Rivergate Holiday Dinner Photos
Click on the above link for details
---
Ribbon Cutting Ceremony New Pool Enclosure October 7, 2017
---
---
---
*Please use the same password as the documents*
* * * * *
 If you are a new resident and would like to be included in our Rivergate Directory, please fill out this form. Thank you!
---
* * *
 

Be a "Good Neighbor" Program starts in Rivergate


Click here: Being a Good Neighbor
Vesta Property Services announces the acquisition of Preferred Management Services
LINKS
---
PLEASE SLOW DOWN IN THE RIVERGATE COMMUNITY
SPEED LIMIT
---